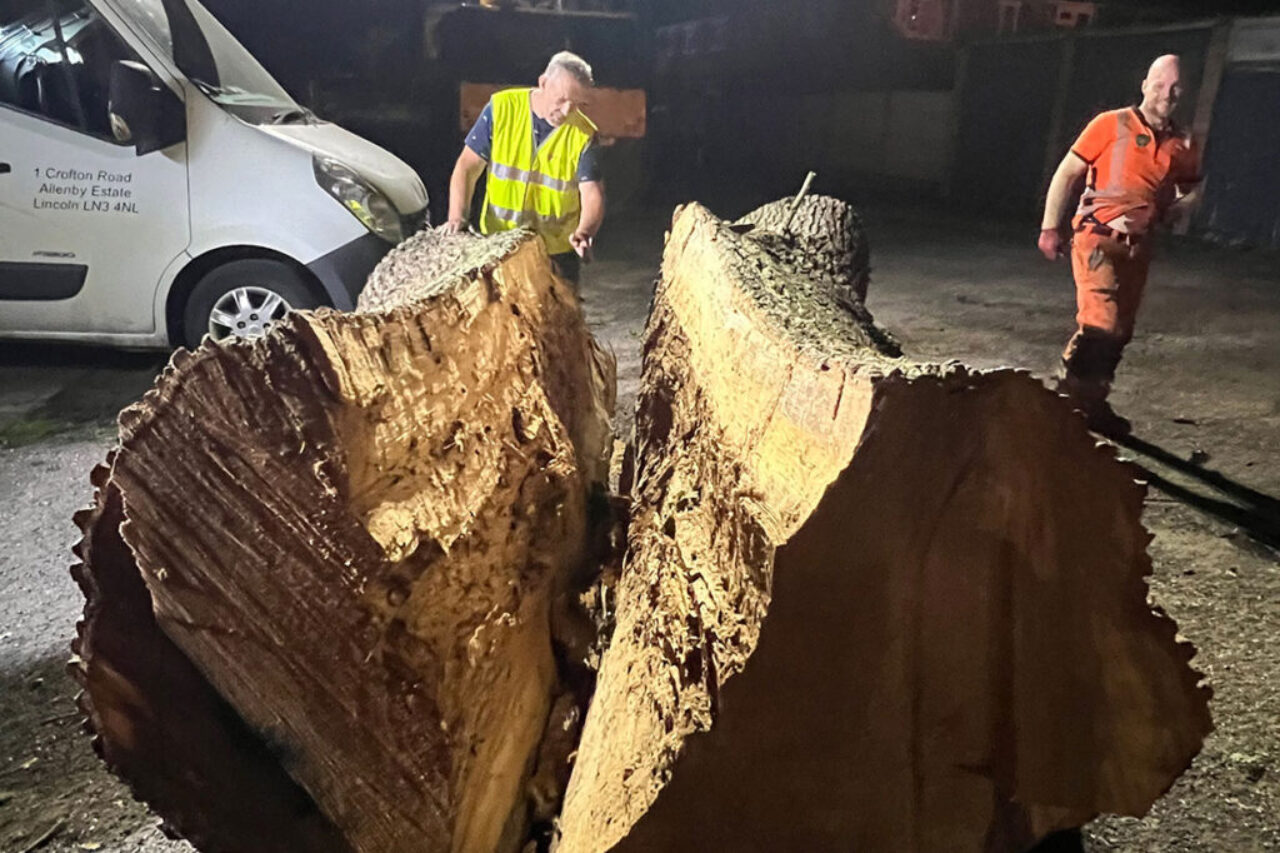 Client: Lincoln City Council
Location: Woodfield Avenue, Lincoln, LN6 0LH
Our Reference: ServiceM8 #3293
Police Reference: Incident Number 315, 8th September 2023
Overview
On Friday the 8th of September 2023 Maplebeck Tree Care Ltd received a phone call from Lincoln City Council to attend an Emergency job. We were called upon as a local and reputable contractor that provides professional and specialist Arboricultural management services.
Challenge
A resident reported the tree after having discovered a large longitudinal crack at a defect point within the tree originating from a co-dominant stem with included bark. Lincolnshire Police consequently decided to evacuate 6 residential properties to help facilitate the specialised Arboricultural works from being undertaken safely.
Solution
We mobilised swiftly and had resource on site to assess and determine the most appropriate course of action within 30 minutes.
Maplebeck Tree Care Ltd mobilised the following plant, vehicles and resource which subsequently attended the site in under 2 hours:
110 Tonne crane with a 60 meter reach
32 Tonne Unimog rig, equipped with a crane, 12" chipper and ejector style trailer
18 Tonne 4×4 Mercedes-Benz tipping lorry towing a 16" chipper
7.5 Tonne tipping lorry and 3.5 tonne trailer
3.5 Tonne Isuzu tipper with a 2.7 tonne excavator complete with log grab
8 Arborist / Climbers
Result
It was a fantastic collaborative effort between, Maplebeck Tree Care Ltd, Lincoln City Council, Lincolnshire Police, LABC and local residents.
Client Acknowledgment
This is just a quick note to express our formal thanks, on behalf of the City Council, for your companies work on Friday evening / night.

It was an exceptional situation that we have not encountered before, and the work of your staff that evening was exceptional. To undertake such complex work safely, so as to make sure that we had a prompt successful outcome, was a real credit to your company and all the staff involved. A truly excellent response, for which I can't express our thanks strongly enough.

Thank you again, and if you need to talk to the Council about any aspect of this incident, please don't hesitate to get in touch.

Thank you again. I trust you will express our thanks directly to your staff.

Kind regards,
Steven Bird
Assistant Director Communities and Street Scene