Reviews & Testimonials
A selection of reviews and testimonials from our satisfied customers.

Checkatrade Approved
Maplebeck Tree Care are proud members of the Checkatrade Approved Trader Scheme. Nottinghamshire County Council Trading Standards (in partnership with Checkatrade) are committed to protecting consumers, supporting legitimate business and solving the UK's rogue trade problem.
Arb Approved Contractor
Maplebeck Tree Care are the only Arb Approved Contractor in Nottinghamshire. The Arb Approved Contractor programme is the only comprehensive accreditation scheme for Tree Surgery businesses in the UK. This means we been thoroughly assessed and found competent to carry out tree work to a high standard.
Google Reviews
111 reviews on
A very professional service from start to finish. All the guys that worked on our trees were very knowledgable and experienced, providing advice and guidance for future care. Competitively priced, fantastic service received 😉 Would highly recommend !!! Thank you Maplebeck 🌳👍🏼
Carl Marsh
17 August 2023
Had a tree felled,arrived on time and all claen and tidy when finished.Very good communication ,would use again 10/10
Gregg McDermott
23 July 2023
Smashing people & great service.
Matthew Rodgers
23 July 2023
5 star service, always go the extra mile to make sure I'm happy with their workmanship, the lads who undertook the works are excellent leaving everywhere clean and tidy. The office staff go above and beyond to fit my works in even last minute. I would never go anywhere else. Thanks Maplebeck.
These guys are absolutely the best at what they do! Would I recommend them? Without a shadow of a doubt!
Came very promptly to review the health of our large cypress tree. Professional report given quickly too ! Really recommend
John Skepper
16 July 2023
Excellent, prompt service. Ed and the guys go over and above every single time.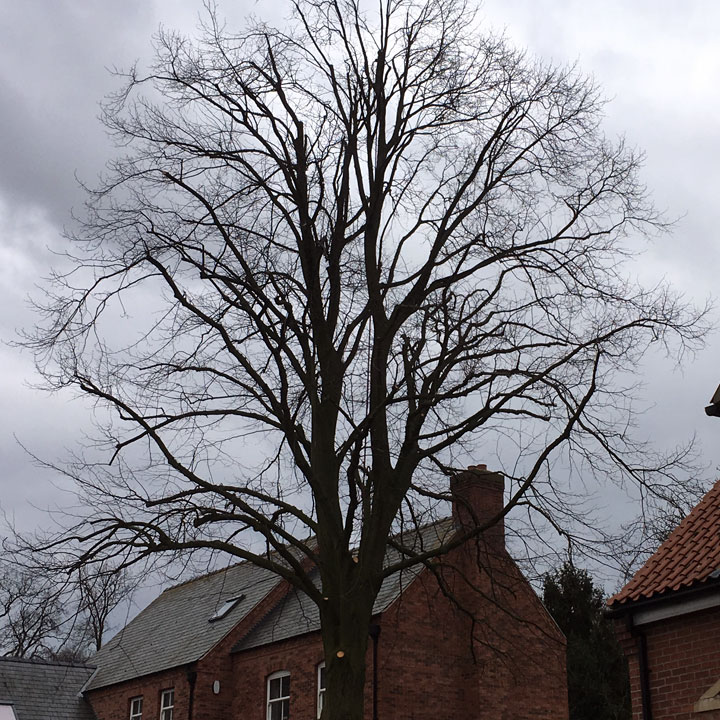 Pruning back 6 large trees
"Did a great job pruning 6 large trees in my garden. The team were very professional and friendly. Very impressed with the service and would definitely recommend."
Pruning a beech tree.
"Maplebeck provide a friendly, knowledgeable and efficient service at a fair price. I was very happy at every stage of the process and delighted with the end result."
Assessment of trees, discussion, action, quotation, then actual cutting trees etc and cleaning branch debris.
"Very efficient, professional and knowledgeable. Made clear the process and discussed to ensure agreement was understood. Very tidy."
Reduced 5 yew trees adjacent to the highway with chapter 8.
"A thoroughly professional job."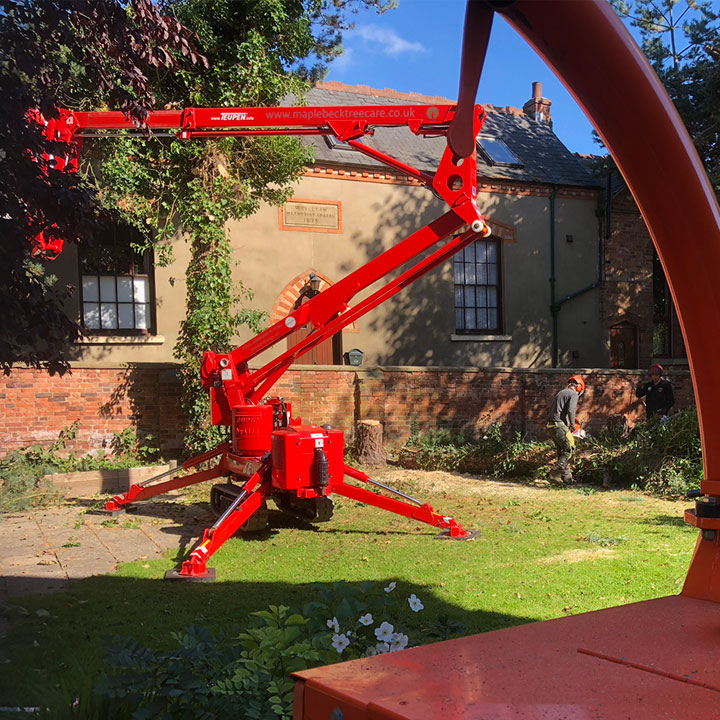 Tree felling, reduction and thinning
"This company uses modern equipment and well trained and competent staff. The work was carried out with meticulous observance of all health and safety procedures. The team arrived on time and left the site immaculate. A very professional company and I have no hesitation in thoroughly recommending them."
Removal of two huge poplars
"Third time we've had maplebeck do tree work for us, absolutely spot on team. Friendly, tidy, efficient, and happy to talk you through everything as well as recommendations for other trees. Really took the time to explain things. Would recommend to anyone without a seconds thought."
Removal of trees from garden
"We were very happy with the removal of trees from our garden. Maplebeck dealt with everything including council planning. The team worked very hard. They were polite, efficient and very considerate of our property leaving everything in good order before they left. Have no hesitation in recommending them."
Fell a large, dead tree
"Fantastic work and a competitive price. MapleBeck were quick to respond to the initial enquiry with a site visit where they were professional and informative through out. The works were booked easily and helpfully despite how busy they were clearing up the local storm damage. The works were undertaken quickly, safely and faultlessly on the day of the felling and the fell site was left spotless and even though the area is very public and also next to a busy road, there was no inconvenience caused to any of the public or the traffic. An excellent job all round!"
Removal of mature (30 yr old) horse chestnut tree
'Excellent service, prompt, courteous and left site very tidy. This is the second time I've used Maplebeck Tree Care.'
Tree removal and reduction.
"Excellent company who carried out the work meticulously. Polite, friendly team arrived on time and proceeded to do an excellent job. They cleared all the cuttings and trimmings away leaving our garden neat and tidy – apart from the huge improvement with the trees I would not have known they had been, it was so tidy!"
Two trees Felled and one tree maintained
'The Maplebeck team were really professional, from initial visit to completion they have been tidy, polite and punctual. Ed, the owner kept me informed at all times and was happy to answer any questions and managed the situation through the lockdown professionally. I would highly recommend Maplebeck to anyone wanting or needing tree felling and maintenance. 100% satisfaction.'
Cutting down sycamore trees.
"Second time we have used this company. Excellent service again. They even worked through freezing conditions and blizzards to get the job done. Friendly, professional, hardworking team. Will definitely use for future work and recommend without any hesitation."
Tree felled and remains stump grinded.
"Excellent service, polite, tidy workman, job completed without any problems. Cleared away exceptionally well. Would definitely use again."
Manage yew and oak trees to reduce overhanging branches
"Excellent service. Arrived on time and all work carried to a very good standard. Kept fully appraised throughout the process. No mess whatsoever on completion. Great job."
T1 horse chestnut -Selective crown reduction -sympathetic Crown lift – removed epicormic growth – deadwood >25mm T2 cherry -20% volume crown reduction – 5.2m crown lift above highway.
"Maplebeck Tree Care provided an excellent service from start to finish. The proposed works were assessed promptly and a quote followed shortly after. The work spec was detailed and fair value for money based on their proposal. Alternative quotes were dismissed because the image projected and knowledge did not meet with my satisfaction. I would use Maplebeck Tree Care again and would strongly recommend to family, friends and colleagues."
Tree works, including crown lifting, branch shortening, felling, chipping etc.
"Very satisfied with competent and pleasant people."
Pollard Willow and cut back Cherry
"Luke and Ollie did a very good job and was very polite, pleased with the outcome."
Pollarding cherry, magnolia, hazelnut, apple and pear trees. Maintenance of a conifer hedge
"Efficient, polite and tidy."
Pollarding trees and trimming high hedge
"I can highly recommend Maplebeck Treecare. They are excellent workers and carried the job in a very professional way. I would certainly use them again"
Large ash pollard.
"Professional and efficient with very little noise disturbance. Excellent work."
Pollarding of mature willow.
"All round excellent job."
Ash tree pollard.
"Excellent service from initial quote to undertaking the work. Friendly and professional."
Thinning 20 year-old bird cherry
"Very pleased I chose Maplebeck Tree Care to carry out thinning of tree. Followed their recommendation for the work, which was carried out professionally, efficiently and neatly by Tom and Ollie. Tree now back to its natural healthy state."
Crown thinning of a white birch and height reduction on Sequoia
"From: John Tebbs I would like to commend the work carried out by Chris and Ollie of Maplebeck Tree Care. They worked with great skill and professionalism to treat two trees in my garden. They thinned out a white birch and took the top off a sequoia and left both much the better for their new shape, which still looked natural They even came back at no extra charge when they found a birds nest and could not do one of the trees first time. Everything was left tidy and I can be sure that the waste was disposed of legally and in an environmentally friendly way."
Thinning of canopy and removal of dead wood to weeping ash tree.
"Very efficient and appeared knowledgeable. Pleased with the overall result and would be more than happy to use in the future."
Clay Barn, Maplebeck, Southwell 
Nottinghamshire, NG22 0BS