Latest Vacancies
Maplebeck Tree Care is an Arboricultural company offering Tree Care across the East Midlands. We are passionate about tree care ensuring all of our work is carried out to latest good industry practices, upholding the integrity of the profession. We are a progressive company looking for somebody to share our passion. Continuous Professional Development (CPD) is part of our DNA. Join our Team.
Maplebeck Traffic Management Job Vacancy
Job Description
An insight to Maplebeck Traffic Management:
Maplebeck Traffic Management (MTM) is a youthful and aspiring business that is dedicated in providing its clients with a professional service. Upholding the integrity of the profession is of paramount importance and this is an ethos that is shared by all employees. We are looking to introduce more traffic management operatives in order to fulfil our clients requirements.
We are looking to grow the business and would like to welcome people to join us on our journey, we are growing organically as this is imperative in order to retain our currently impeccable level of service to our valued customers. We strive to 'Exceed Client Expectations' and continually enhance the way in which we operate.
You will receive a £1,000.00 welcome bonus!
Job Duties
Duties will entail the following:
Delivery of traffic management systems and self delivery methods of work. You'll promote a positive image of MTM, whilst upholding standards aligned to the code of practice.
Installation of temporary traffic management equipment positive and passive methods of work
Checking all returned traffic management equipment and completing relevant paperwork processes.
Ensure any lost, stolen, or damaged items are documented and reported
Maintaining traffic equipment and carrying out repairs
Ensure yard & site storage facilities are tidy and secure
Ensure all requirements are understood and consideration given to obtaining the best value for the business
About You
 You'll have a flexible approach to your work and enjoy working as part of a team and own initiative
A full UK driving licence
Experience of working as a traffic management Operative previously.
Qualifications Unit 2 or M1/M2 NHSS12D.
A good level of physical fitness to undertake the tasks of the role.
Ability to communicate effectively with colleagues and 3rd party members
Willing to undertake relevant training and development
A strong commitment to Health and Safety are number one priority for the individual and the business.
Benefits of working with MTM
As a supply chain partner with a tier one contractor we endeavour to continually enhance our performance to impress which entails the business being finely tuned and have a collaborative and stimulated workforce
Quarterly bonus scheme
Dedicated new vehicle and company embroidered clothing
Awarded accordingly for your efforts ie, salary, bonuses, entertainment, etc
| | |
| --- | --- |
| Job Type | Full-time, Permanent |
| Benefits | Company pension |
| Schedule | 8 hour shift |
| Ability to commute / relocate | Reliably commute or plan to relocate to Lincolnshire before starting work (preferred) |
| Experience | Traffic Management: 1 year (required) |
| Licence / Certification | NHSS 12 M1/M2 (required) |
| Work Location | On the road |
| Expected Start Date | 05/06/2023 |
| Salary | £14.00 - £16.00 per hour |
Arborist Climber Southwell, Nottinghamshire, East Midlands (United Kingdom)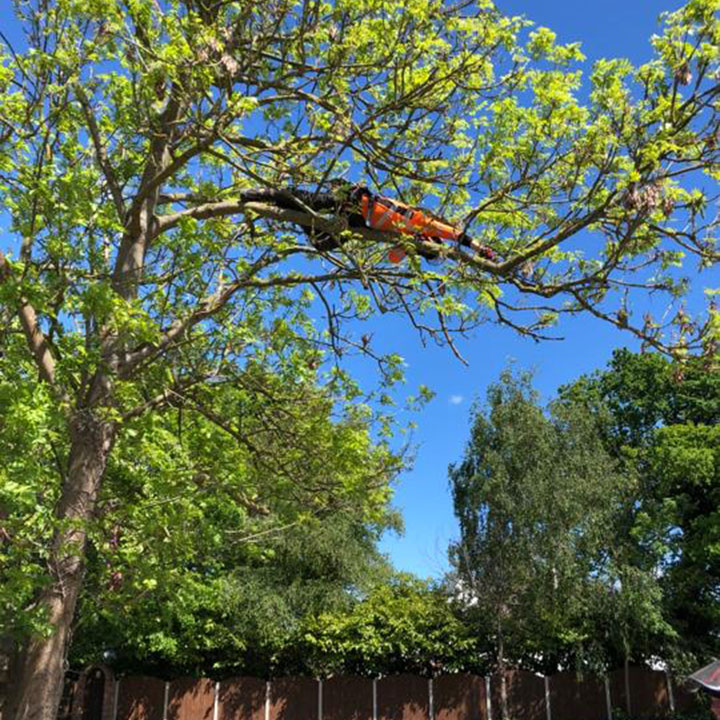 Full Time
We are currently looking to employ several full time arborist climbers.
We are offering :
Highly competitive salary
Career progression
Ongoing training
Corporate PPE
Quality equipment
Employee safety
Professional Membership
We are an approved Arb Approved company
Trust Mark – Government Endorsed Standards
About the job
Should you choose to embrace our passion and work ethic you will be a natural fit as a member of the team, we are happy to assist with ongoing training to develop your career within the industry.
All plant, machinery and tools are maintained to the highest standard for efficiency and safety. We like to project a professional image so most of the kit is new.
Corporate PPE will be provided and company embroidery will be included on most clothing types.
As an AA approved contractor we take our commitment to staff and client safety very seriously.
We are based in a beautiful area of the UK with sensible housing prices and rents for those looking to relocate.
Applications
If you'd like to discuss or apply for these roles or maybe don't have the full qualifications or experience we are seeking, but would like to discuss other opportunities please message us directly via the application system below we will endeavour to respond to all applicants. Thank you for your time.
Notifications of interest with accompanying C.V. should be sent to edandrew@maplebecktreecare.co.uk
Preferred Skills
The ideal candidate will need to have good underpinning knowledge and understanding of arboriculture with the ability to safely and competently undertake climbing operations.
Essential Requirements
Good time keeping, presentation and enthusiasm
NPTC CS30, 31, 38 & 39
Beneficial Requirements
The following would be of benefit but not essential:
Ariel Tree Rigging
First Aid at work
Industry experience to a commercially viable level
A full UK driving licence. Preferably B+E and/or C1E
Clay Barn, Maplebeck, Southwell 
Nottinghamshire, NG22 0BS