Latest Vacancies
Maplebeck Tree Care is an Arboricultural company offering Tree Care across the East Midlands. We are passionate about tree care ensuring all of our work is carried out to latest good industry practices, upholding the integrity of the profession. We are a progressive company looking for somebody to share our passion. Continuous Professional Development (CPD) is part of our DNA. Join our Team.
Maplebeck Tree Care are looking to recruit a Business Secretary who can help us towards our goal of increasing the overall business gains.
Duties include
Managing enquires by both email and phone
To liaise with various colleagues with regards to planned activity to ensure productivity and output remains in line with company expectation
Coordination works by liaising with various parties i.e. Local Authorities, Land Owners, Utilities etc.
Scheduling works so they are logistically viable to help ensure both efficiency and productivity is maintained to a high standard
Creating business documentation and delivering via the most appropriate means
Improving the current business structure by adopting an approach similar to that of the 'aggregation of marginal gains' strategy
Ensuring a mutually beneficial working relation is there with the accountant as a good rapport is of paramount importance. They are more than an accountancy firm because they offer very comprehensive business advisory services whereby, they come out once a month with various different colleagues
Site meetings and surveys may require assistance is certain instances
Please be aware of the geographical location of this business and consider how you might travel to and from before making your application.
Essential Skills, Qualities & Knowledge
We would like applicants to be able to demonstrate the qualifications, skills, experience and attributes listed below to be considered.
GCSE Grades A to C or equivalent are essential, specifically Maths and English. 2017 grading system, grade 9 – grade 4
Time management and organisational skills
Enthusiasm for learning new skills
Attention to detail
Smart professional appearance
Self-motivated & reliable
Confidence with meeting/speaking to new people and conversing with ease
Genuine interest in an administrative career
Salary: Highly competitive salary, reflective of relevant experience.
Working week: Monday – Friday 9am – 5pm
Applications
Notifications of interest with accompanying C.V. should be sent to edandrew@maplebecktreecare.co.uk
Arborist Climber Southwell, Nottinghamshire, East Midlands (United Kingdom)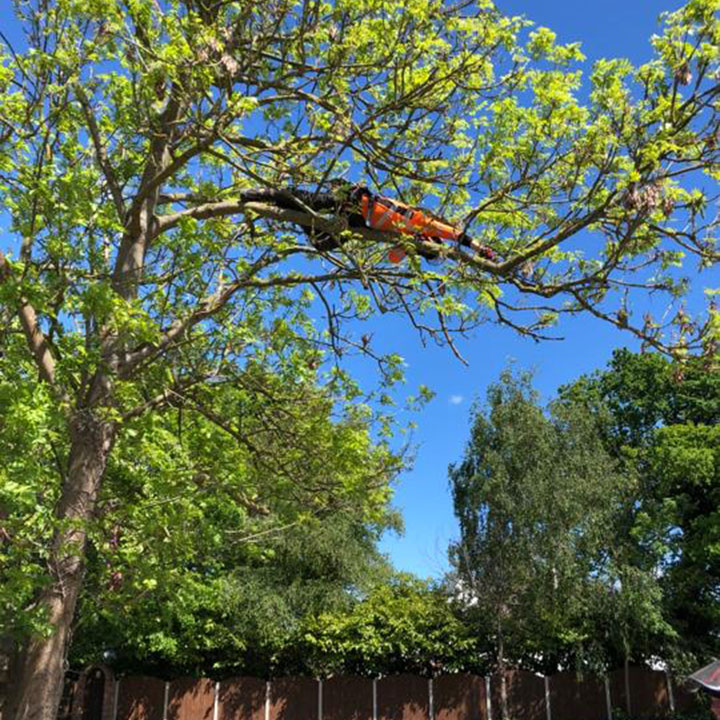 Full Time
We are currently looking to employ several full time arborist climbers.
We are offering :
Highly competitive salary
Career progression
Ongoing training
Corporate PPE
Quality equipment
Employee safety
Professional Membership
We are an approved Arb Approved company
Trust Mark – Government Endorsed Standards
About the job
Should you choose to embrace our passion and work ethic you will be a natural fit as a member of the team, we are happy to assist with ongoing training to develop your career within the industry.
All plant, machinery and tools are maintained to the highest standard for efficiency and safety. We like to project a professional image so most of the kit is new.
Corporate PPE will be provided and company embroidery will be included on most clothing types.
As an AA approved contractor we take our commitment to staff and client safety very seriously.
We are based in a beautiful area of the UK with sensible housing prices and rents for those looking to relocate.
Applications
If you'd like to discuss or apply for these roles or maybe don't have the full qualifications or experience we are seeking, but would like to discuss other opportunities please message us directly via the application system below we will endeavour to respond to all applicants. Thank you for your time.
Notifications of interest with accompanying C.V. should be sent to edandrew@maplebecktreecare.co.uk
Preferred Skills
The ideal candidate will need to have good underpinning knowledge and understanding of arboriculture with the ability to safely and competently undertake climbing operations.
Essential Requirements
Good time keeping, presentation and enthusiasm
NPTC CS30, 31, 38 & 39
Beneficial Requirements
The following would be of benefit but not essential:
Ariel Tree Rigging
First Aid at work
Industry experience to a commercially viable level
A full UK driving licence. Preferably B+E and/or C1E
Clay Barn, Maplebeck, Southwell 
Nottinghamshire, NG22 0BS