Latest Vacancies
Maplebeck Tree Care is an Arboricultural company offering Tree Care across the East Midlands. We are passionate about tree care ensuring all of our work is carried out to latest good industry practices, upholding the integrity of the profession. We are a progressive company looking for somebody to share our passion. Continuous Professional Development (CPD) is part of our DNA. Join our Team.
Bookkeeper
Maplebeck Tree Care are looking to recruit a Bookkeeper who can help facilitate further healthy growth.
Job Details
Salary £30,000 a year
Job type, Full-time
Qualifications
Accounting: 1 year (Preferred)
Bookkeepers: 1 year (Preferred)
Bookkeeping: 1 year (preferred)
Job Role Expectations
Producing sale invoices using xero
Maintaining the purchase and sales ledger on xero
Reconciling the bank accounts
Producing regular financial reports for the Director
Maintaining cash flow statements
Completing quarterly VAT returns and filing electronically
Supporting the external accountant in producing the Year End accounts
Dealing with financial paperwork and filling
Verify that transactions are correctly entered in purchase ledger, sales ledger and nominal ledger.
Key Job Attributes
Work alongside a passionate Team
Quarterly Bonus Scheme
Competitive Pay
About Maplebeck Tree Care Ltd
Maplebeck Tree Care Ltd is an aspiring Arboricultural business that is Invested in pioneering in new innovations. We see this as being imperative in order to remain at the forefront of the profession and help consolidate our currently unrivalled performance within the industry. Our ethos is to maintain a strong, healthy and mutually beneficial working relationship with our clients as we value them choosing to procure our services.
Based on our current growth trajectory, the business is at a pivotal point in its establishment. Therefore, we foresee there being a requirement to further enhance its structure by implementing a part-time Bookkeeper to help facilitate further healthy growth.
Applications
Notifications of interest with accompanying C.V. should be sent to edandrew@maplebecktreecare.co.uk
Arborist Climber Southwell, Nottinghamshire, East Midlands (United Kingdom)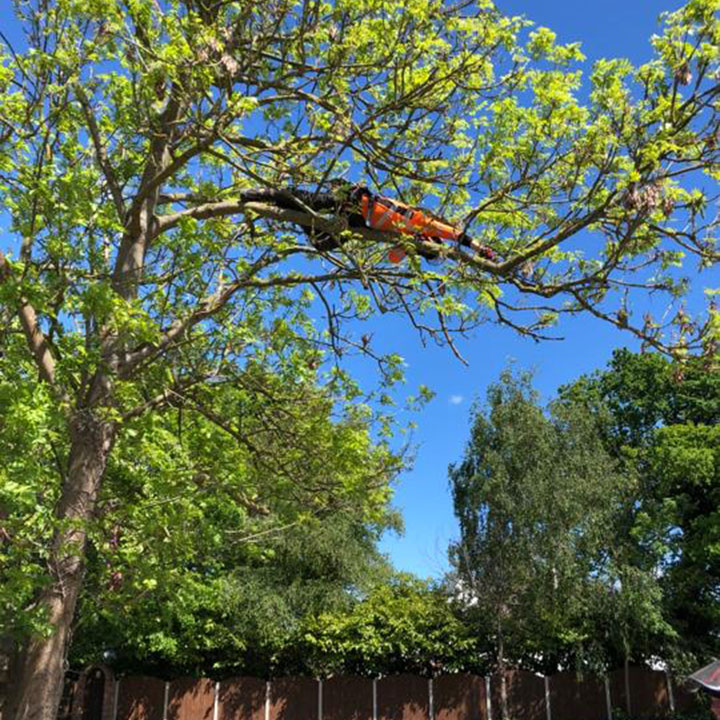 Full Time
We are currently looking to employ several full time arborist climbers.
We are offering :
Highly competitive salary
Career progression
Ongoing training
Corporate PPE
Quality equipment
Employee safety
Professional Membership
We are an approved Arb Approved company
Trust Mark – Government Endorsed Standards
About the job
Should you choose to embrace our passion and work ethic you will be a natural fit as a member of the team, we are happy to assist with ongoing training to develop your career within the industry.
All plant, machinery and tools are maintained to the highest standard for efficiency and safety. We like to project a professional image so most of the kit is new.
Corporate PPE will be provided and company embroidery will be included on most clothing types.
As an AA approved contractor we take our commitment to staff and client safety very seriously.
We are based in a beautiful area of the UK with sensible housing prices and rents for those looking to relocate.
Applications
If you'd like to discuss or apply for these roles or maybe don't have the full qualifications or experience we are seeking, but would like to discuss other opportunities please message us directly via the application system below we will endeavour to respond to all applicants. Thank you for your time.
Notifications of interest with accompanying C.V. should be sent to edandrew@maplebecktreecare.co.uk
Preferred Skills
The ideal candidate will need to have good underpinning knowledge and understanding of arboriculture with the ability to safely and competently undertake climbing operations.
Essential Requirements
Good time keeping, presentation and enthusiasm
NPTC CS30, 31, 38 & 39
Beneficial Requirements
The following would be of benefit but not essential:
Ariel Tree Rigging
First Aid at work
Industry experience to a commercially viable level
A full UK driving licence. Preferably B+E and/or C1E
Clay Barn, Maplebeck, Southwell 
Nottinghamshire, NG22 0BS