Tree Crown Reduction Service
A crown reduction involves only the outer part of the crown, and therefore provides only a modest reduction in overall height and spread. 
Understanding tree physiology is key to establishing the appropriate amount of foliage to be removed. Thirty percent is considered to be the maximum allowable amount of foliage to be removed. 
A thirty percent crown reduction retains enough photosynthetic area for healthy growth and the maintenance of defences against dysfunction and decay in the wood. 
This limit is however, a very arbitrary value, due to the great variability amongst tree species in their capacity to tolerate various cutting treatments.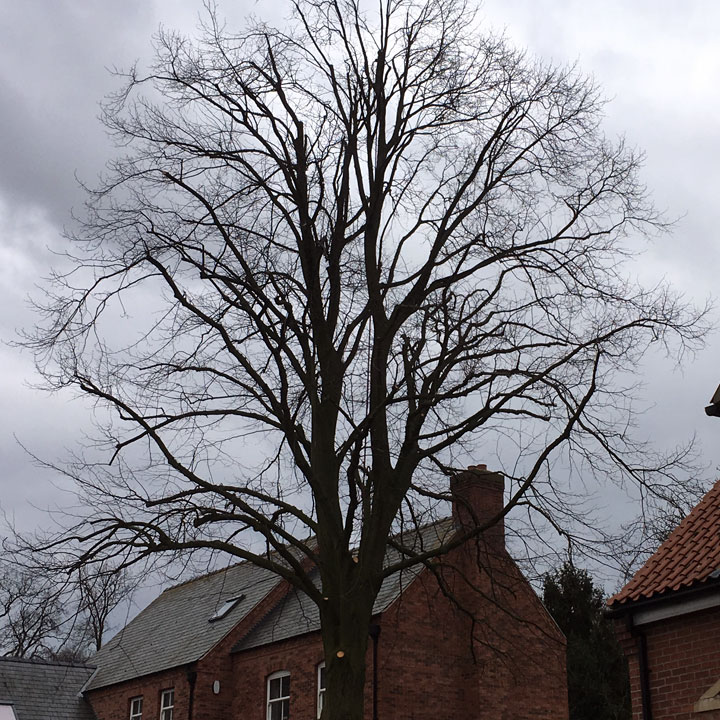 Crown Reduction Benefits
A Crown Reduction is a routine exercise for us and many of our client requirements consist of reducing the overall size of a tree crown. You can have peace of mind that you will be in good hands due to our extensive combined experience from quoting through to execution.
Reduces the overall size of the tree
Can help alleviate biomechanical stresses, reducing the probability of partial or whole tree failure
Could enable more sun light to penetrate the below vegetation/trees which have been semi-suppressed by the large crown
It is generally harder and consequently more time consuming if done to latest best industry practices. This is mainly down to the climber having to go to the extremity of each branch to reduce it back to a suitable pruning point (Branch Collar).
When a tree does not lend its self to a climber using rope and harness techniques, we may consider using the Mobile Elevated Work Platform (MEWP) which aids in the pruning of the tree enabling you to safety and efficiently reduce the trees crown.
We can tailor the service to meet your requirements given that the work that you instruct is within the parameters of latest best industry practices.
Most of our clients like material up to 4" diameter chipping / shredding and removing from site and material in excess of 4" diameter processing / sawn in to 10" lengths for their log burner and / or friend, colleague or family member.
Crown Reduction Testimonials
Pruning back 6 large trees
"Did a great job pruning 6 large trees in my garden. The team were very professional and friendly. Very impressed with the service and would definitely recommend."
Pruning a beech tree.
"Maplebeck provide a friendly, knowledgeable and efficient service at a fair price. I was very happy at every stage of the process and delighted with the end result."
Assessment of trees, discussion, action, quotation, then actual cutting trees etc and cleaning branch debris.
"Very efficient, professional and knowledgeable. Made clear the process and discussed to ensure agreement was understood. Very tidy."
Reduced 5 yew trees adjacent to the highway with chapter 8.
"A thoroughly professional job."
You may also be interested in